Your WordPress Site is Under Attack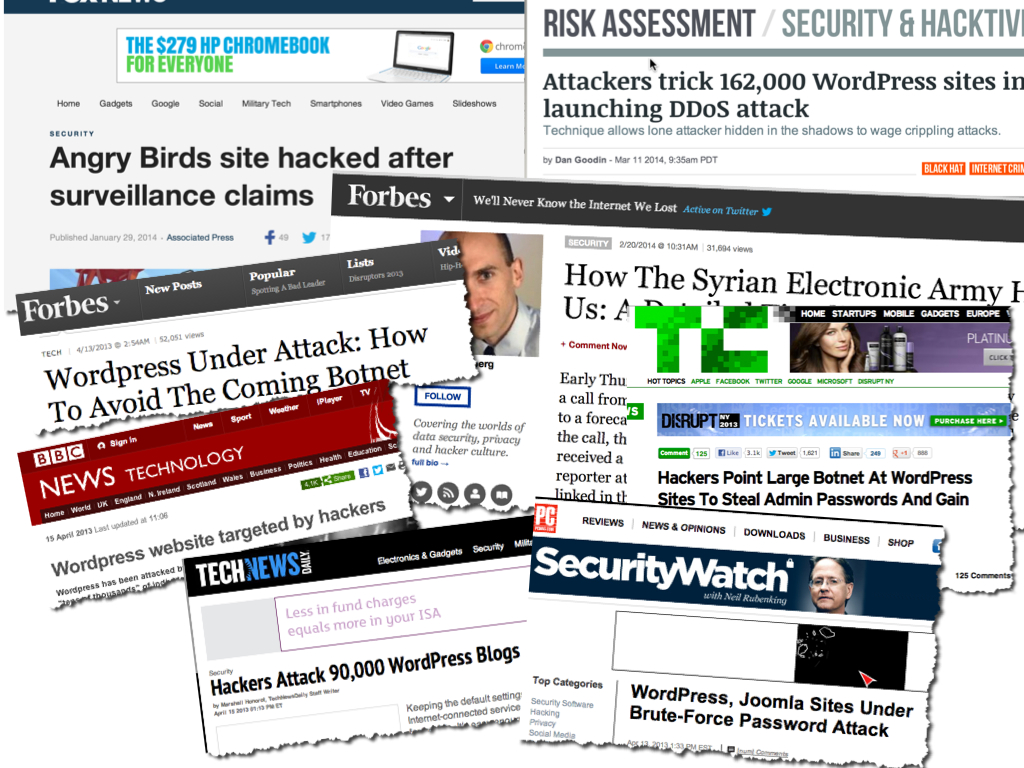 The Facts
"Its no longer a case of 'IF' you get attacked but 'WHEN'.  If you have not taken steps to lock down and harden your WordPress installation you will get hacked – Period."
1) You get banned from Google
2) You lose traffic
3) Email providers ban you a spammer or worse for a 'phishing' server.
4) You lose your work, all the effort you put in creating your site.
5) You can lose your files – hackers can delete your data.
6) Companies and CEOs are being fined when their site is hacked.
Demo and overview of the software:
Secure your site in 2 minutes:
SecureScanPRO is a comprehensive WordPress plugin, designed for non technical users to scan and fix issues with one click.  Combined with an intelligent 'brute-force' attack defence system against botnets makes SecureScanPRO the ultimate to secure your site.
Features & Benefits: